We are excited to present a fantastic group show at SinArts Gallery. Consciousness brings together the works of Shen Wei, Benjamin Li, Naoki Fuku and Du Rongkun. Each artist, in their own way, explores a sense of belonging and consciousness through exploring the confusion they experience, the heritage they cannot escape or the juxtaposition of their past and their present.
For a preview of all the works, please click here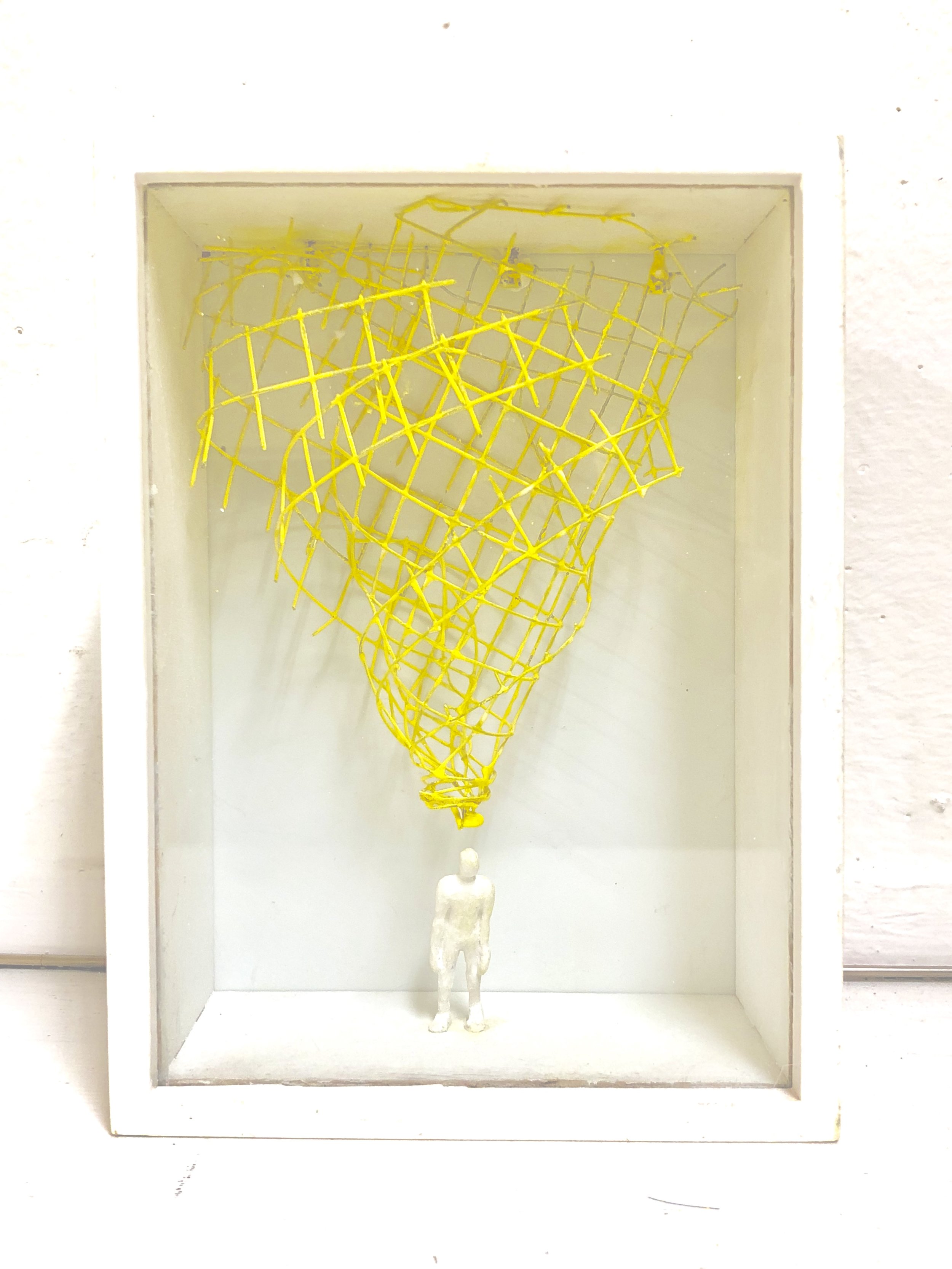 Benjamin Li (Dordrecht 1985) was nominated for the Volkskrant Beeldende Kunst Prijsin 2018. The presented works are a natural continuation of his active research into his past and the bonds to his cultural heritage, often transmitted through food. We have the pleasure of presenting a few of the key pieces from his research including works presented at Art Rotterdam just last week.

Naoki Fuku (Tokyo, 1974), claims that art saved him from the abyss. Without schooling he found a way to express his raw and sometimes dark emotions. Confronted by the birth of his first son, his paintings have gained depth and his search for inner peace has manifested itself on his canvasses. Naoki tries to explore the lives of those who have inspired him to find a path away from the darkness

Shen Wei (Shanghai 1977). After moving to New York, Shen Wei started making portraits of friends. His images of others seem a reflection of himself. Personal growth and confidence have led him to self-portraits as a confrontation of a self. For this exhibition we are showing works from the Invisible Atlas series in which Shen literally adds layers of meaning to his self-composed image.

Du Rongkun (Quanzhou 1983) moved from the countryside to the art academy in the big city. From there his travels have taken him across the globe. The displacement he experiences for his art, the global traveller he has become opposed to the simple upbringing, the challenge of taking care of the people e left behind with the future in front of him have literally placed Du Rongkun in a vortex of discovery, selfreflection and making choices. We will present two of his paintings with a few of his sculptures he made during his residency in Amsterdam.
For a preview of all the works, please click here